Use Case
Quality Improvement
Quality of care is the goal of healthcare
Improving the quality of patient care is the aim of any healthcare organization. For healthcare networks in value-based care, managing population health initiatives is crucial to meeting these standards and performing on contracts. To deliver on quality measures, healthcare organizations must leverage disparate data to surface gaps, identify areas for initiatives, engage providers working with patients to move the needle on target areas, and communicate with patients.
The Challenge
Measuring quality isn't always one-size fits all
Providers across a broader network have different priorities and viewpoints, so universal care quality is hard to standardize. Complex organizations under multiple contracts may need to prioritize a broad range of initiatives and must organize data across multiple EHRs and delivery systems.
The solution
Analytics activates teams to improve quality of care together
An analytics platform empowers an enterprise with a single view of data from across the network. Administrators and analysts can visualize and assess population health, quality metrics, and patient outcomes to standardize care through evidence-based practices. Providers are enabled in the clinical setting with timely insights into their broader quality goals.
Customer Story
The impact of real-time data analysis in healthcare
Michele Winiarz describes how real-time data has been a gamechanger for Ascension Illinois / AMITA Health ACO / CIN to meet multiple goals simultaneously.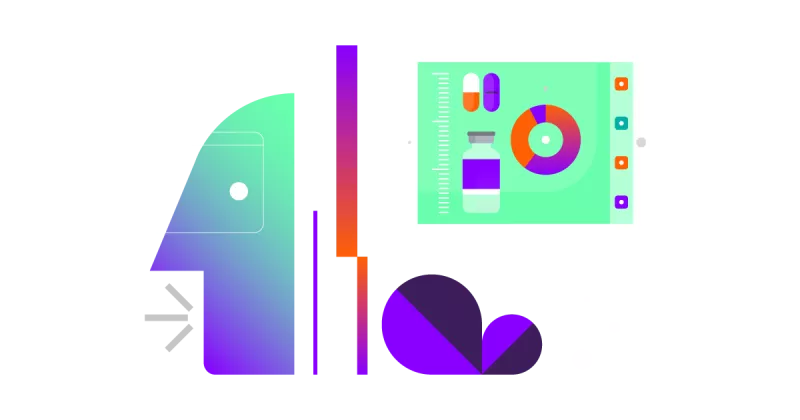 Featured Applications
Quality of care applications
Give your administrative and analytics teams a better way to deliver insights to providers. Deploy resources and deliver standardized care across a patient population to optimize outcomes.

Latest Resources
Quality of care resources to improve patient outcomes and population health
""
Let's improve quality of care together
Get in touch to see how Arcadia can help you achieve better outcomes.